---
We want YOU! Join the Science Tour on 1st Feb!!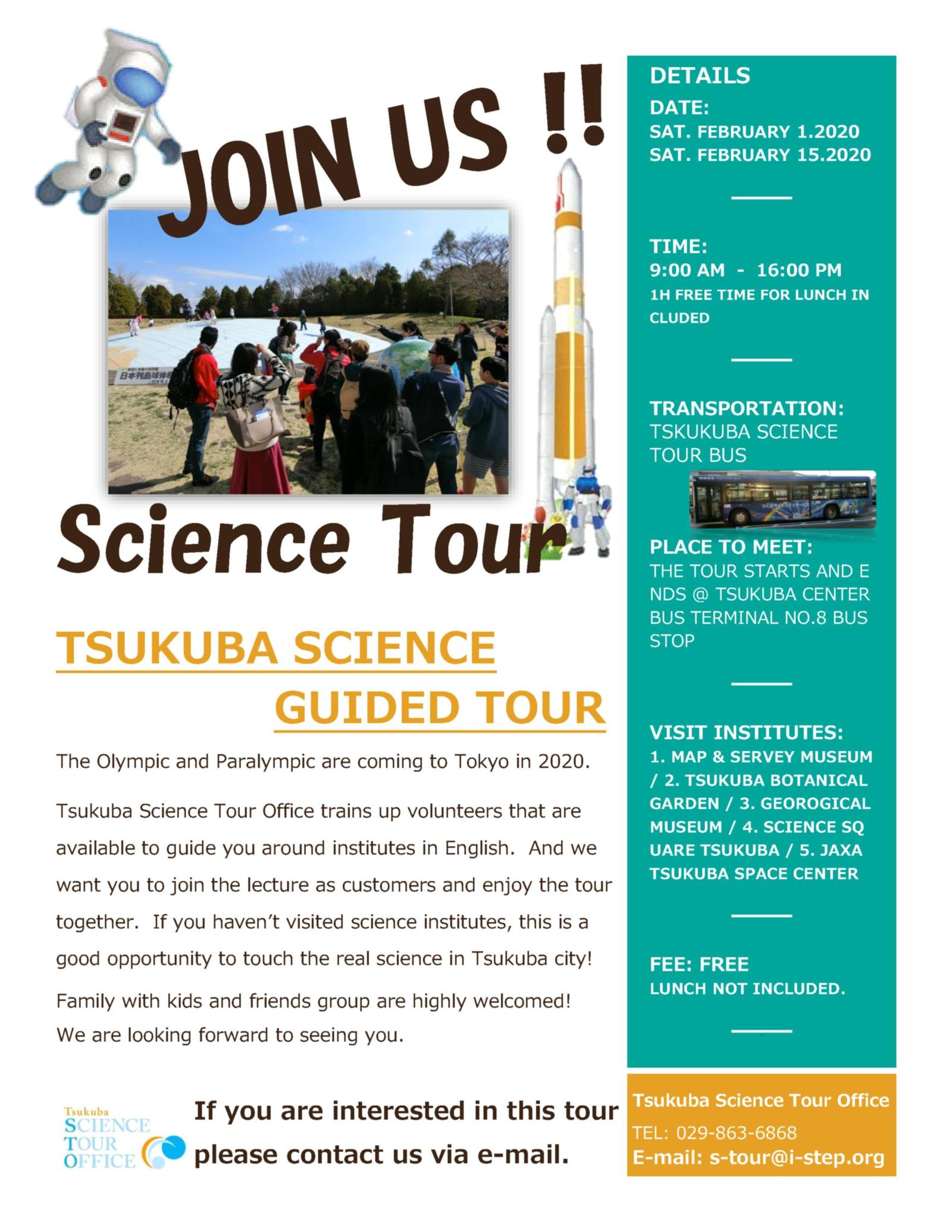 We want

YOU

!
Join the Science Tour!!
Its fully booked thank you!



Tsukuba Science Guided Tour trains up volunteers that are available to guide you around 5 science institutes in English.  And we want YOU to join the lecture as customers and enjoy the tour together.
What we want you to do:
・Join the tour as customers.
・As volunteers are going to guide you 5 institutes, please enjoy the tour with their guide.  
・We may ask you to cooperate questionnaire about thier guide.
Tour date:
Sat. February 1. 2020
Time:
9:00am - 16:00pm
Place to start and end:
Tsukuba Center Bus Terminal No.8 Bus Stop
Fee:
FREE

(Lunch not included.)
※Please also reffer to our website for more basic information about the guided tour.
5 institutes to visit: 
・Map and Survey Museum
・Tsukuba Botanical Garden
・Geological Museum
・Science Square Tsukuba
・Tsukuba Space Center JAXA
If you are happy to support this lecture as customers, or if you have questions please feel free to contact us via e-mail.

Family with kids and friends group are highly welcomed!!
This is a good opportunity to touch the real science in Tsukuba city.

Tsukuba Science Tour Office
s-tour@i-step.org